New developments spur Agnes Water growth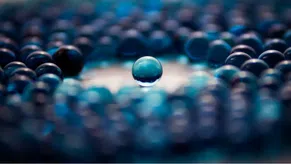 A surge in developer activity is set to spur growth in the stunning seaside township of Agnes Water, according to the latest Property Watch report from PRD's Research Department.

Figures from the report have shown that in recent years the Agnes Water area has been oversupplied with stock with limited buyer interest, however, with the largest volume of house and land packages, townhouses and subdivisions to be released onto the property market there has been a marked increase in developer and consumer confidence.
There is evidence to suggest that the market is being boosted by a mix of retirees, lifestyle sea-changers and buyers from South-east Queensland. After being heavily reliant on the fortunes of the natural resource industry in the nearby Gladstone LGA, the new breed of buyers looking to enter the market has given Agnes Water some much need diversification.
PRD Research Analyst Angus McLean said that buyers are hunting out affordable properties in the mid to lower price points.
"We've witnessed a rise of eight per cent in total sales for properties in the $300,000 to $349,999 range, with 21 per cent of transactions falling within that price bracket," Mr McLean said.
"The number of total sales for the six months to July 2013 is down slightly, but with some exciting new developments on the way we are anticipating a reinvigorated housing market in 2014 and beyond."
PRD Agnes Water Principal James White agreed that the future looked bright for Agnes Water.
"Things are starting to ramp up again - there is a definite change in the air," Mr White said.
"Work has commenced on three residential estates - Seaspray, Shores by 1770 and Point View – all of which feature allotment with panoramic ocean and hinterland outlooks."
"Enquiry levels had been down in the lead up to the federal election, but it has certainly picked up as the town welcomes an influx of tourists to the area for the Summer months."
Published October 23, 2013