Perfect Recipes for a Homely St Patrick's Day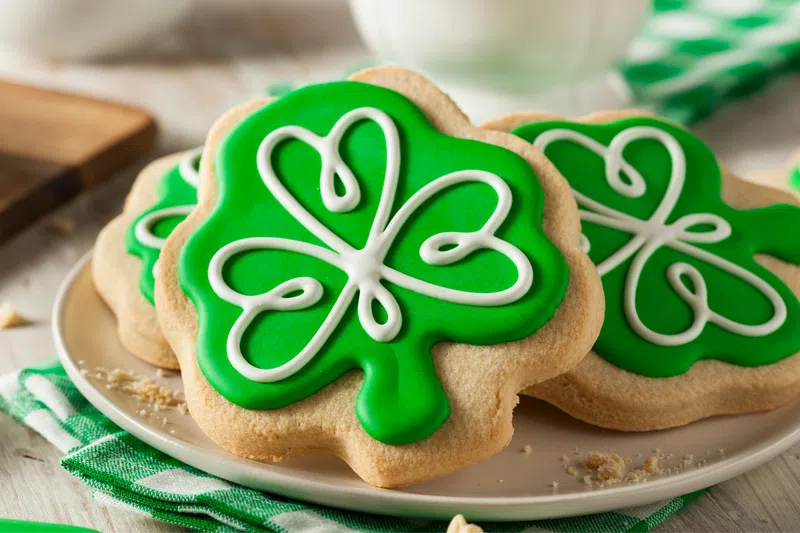 Family is the essence of Irish society, so what better way to celebrate St Patrick's than a great home meal?
But first, why not start your day seeking out a rainbow with the kids? If that's a miss, you could always take them out searching for a lucky four-leaved clover. You never know, there might be a nice patch of them in your neighbourhood!
Whatever your plans are, make sure to work up an appetite because we've found plenty of treats for you to enjoy. Nothing feels more homely than baking scents floating in the dining room, right?
When you're ready to cook up a feast fit for the Irish, we invite you to have fun preparing some scrumptious St. Paddy's meals from our top recipes picks:
Sweets for the whole family:
- Delicious rainbow cookies for all seeking a pot of gold
- Irish soda-bread ice cream – a fun hot day desert
- Green eclairs for the pastry genius in the family to try their hands on
Sweets for the adults:
- Mini Irish coffee cheesecakes, with espresso and a dash of whisky
- Guinness and chocolate cupcakes, looking absolutely indulgent
- Irish apple pudding for a traditional touch
Savoury for the whole family:
- Shamrock avocado toasts for the vegans
- Irish colcannon mashed potato to spruce up a beloved traditional dish
- Brown soda bread for that rustic kick in Autumn
- Potato soup topped with a shamrock crouton lathered in pesto
- A super shepherd's pie because classics make everyone happy
- Super green pasta with rocket, almonds and lemon. Not only do they look the part, but they are super healthy
Savoury for the adults:
- Guinness meat pie - so you can enjoy an Aussie favourite with a twist