Port Macquarie Joins PRD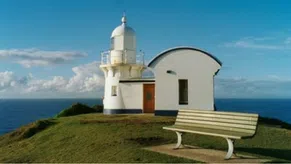 A rousing welcome to the newest member of the PRD family in Port Macquarie!
Symbolising an era of new growth in the NSW destination, the PRD Port Macquarie office opens today, 1 September, and is led by Principals Michael Marsh and Veronica Coope.
Michael is no stranger to PRD and its commitment to service excellence, citing the strength of the brand and its support services as the main attraction.
"I see this new partnership as a revitalisation of our business," he said. "We are the dominant rental office in the area and have been going softly on sales side, but we are getting ourselves back as a force."
Growth is a continued goal and Michael explained that with the assistance provided by PRD Business Consultant Jane Whelan, they will have clear targets.
"At one time we owned a 22% market share, and we are going to reacquire our share, with strong growth intent, in residential and commercial sales."
Michael's office has over 650 rental properties and looks to leverage that foundation to grow quickly and strongly.
"Port Macquarie is known as a retirement hotspot. However it has been interesting to watch the transition of what was once considered a traditional retirement offering to now a luxury retirement community with onsite manager, a spot for your caravan and a very active community. The town has always had a growth rate above the national growth because of that, with two universities, plus five hospitals and two private high schools."
"My staff are fired up and ready to go," said Michael, aiming to grow the PRD name in Port Mac. Please join us in welcoming PRD Port Macquarie.
Related Documents