Port Stephens market on the move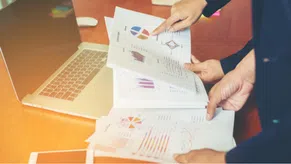 Sales figures in the latest Property Watch report prepared by PRD's Research Department have revealed that the real estate market in Port Stephens is on the move.
Statistics show there was a 14.2 per cent rise in house activity between the first half of 2013 and the corresponding period last year, illustrating early signs of market recovery in the Port Stephens LGA.
PRD Research Analyst Oded Reuveni-Etzioni said that the increase in activity had absorbed some of the surplus stock, but there was still ample opportunity for investors targeting units to the bottom end of the market, or those looking to upsize or downsize their current dwellings.
"At current sales levels, there is still approximately eight months' worth of house and unit stock available for sale in the Port Stephens region," Mr Reuveni- Etzioni said.
"Nearly half of the recent transactions in the six months to June 2013 occurred in the suburbs of Nelson Bay and Corlette."
"Buyers are still price sensitive in the current economic conditions with much of the increased presence occurring in the bottom and middle parts of the market, but we are seeing well priced houses selling within four weeks of listing."
PRD Port Stephens sales agent Dane Queenan said there was an aura of confidence in the current market.
"Due to the interest rates being so low it has brought a lot of confidence to the market place, and that confidence has seen increased activity in the area," he said.
PRD Port Stephens Principal Bruce Gair agreed that momentum in the real estate market was swinging back to the positive as the number of enquiries from investors and home-buyers continues to build.
"The great thing about the market looking forward is that there are an increasing number of owner-occupiers adding further strength to our improving market into early 2014," Mr Gair said.
Published on October 14, 2013