PRD continues to rank in the best of the best in Real Estate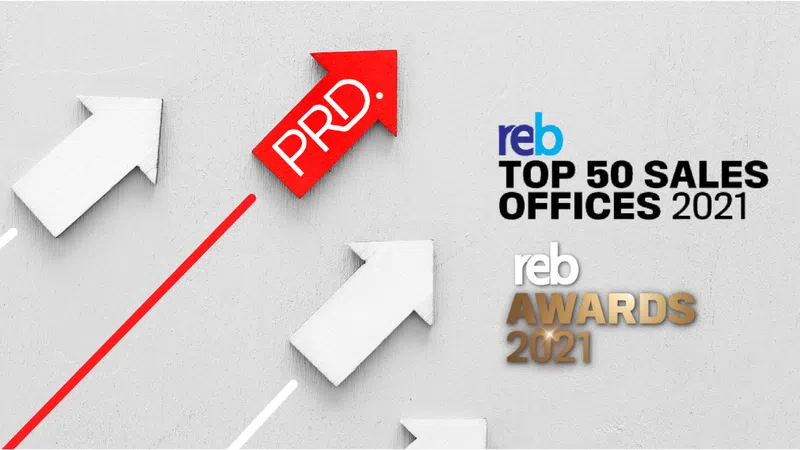 Off the back of an unparalleled year, PRD offices and agents continue to demonstrate their real estate leadership and local market expertise by being awarded the industry's highest honours in REB's Top 50 Sales Offices 2021! The REB ranking sets the standard for Australia's best of the best in real estate, with the unmatched performance of their sales agents and teams.
The stats don't lie…In this years list, PRD ranked in the TOP 4 sales offices in the nation, as well as taking out the title for being the only real estate group to have 3 offices in the TOP 11 sales offices in the country!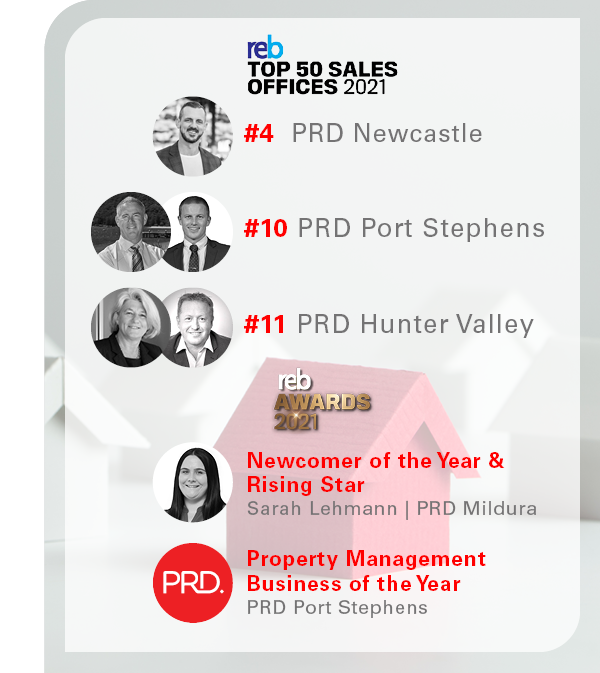 PRD Newcastle; no stranger to the Top 50 list; ranked in at number 4, led by the winner of REB's 2020 Thought Leader of the Year, and Top 100 Agents Winner Mark Kentwell.
PRD Port Stephens also achieved an enviable position, being recognised in the Top 10 sales offices alongside the best of the best, led by Principals Bruce Gair and Dane Queenan - REB 2020 Top Dealmaker and Top 100 Agents Winner. Not only are the PRD Port Stephens office topping the charts for sales, their property management team has also been recognised as a finalist in the REB Awards 2021 'Property Management Business of the Year' category.

PRD Hunter Valley accomplished double accolades this year with their placement in the Top 4 of REB's 'Total Number of Sales' ranking, outshining the industry average, as well as ranking 11th in the Top 50 Sales Office list, led by Principal's Rhonda Nyquist and Luke Anderson.

PRD individual operators are also not be overlooked. Sarah Lehmann from PRD Mildura has been named as a finalist in both the 'Newcomer of the Year' category and the 'Rising Stars' categories of the REB Awards 2021.

PRD are proud to be named amongst Australia's elite in real estate and we pride ourselves on a personalised approach for clients, whilst being a heavyweight when it comes to results and sales performance.