PRD formalises link with major US franchise group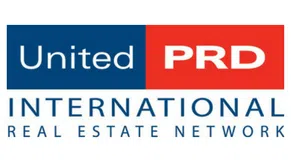 In what is a major move by PRD, Managing Director and Chairman Tony Brasier has announced a deal with rapidly expanding North American franchise network United Real Estate Group that will see the two groups combine their significant influence and resources.
The deal gives both organisations a truly global reach, bringing together more than 5000 real estate professionals and 850 franchise offices in eight countries.
Operating under the United PRD International sub brand, the newly formed alliance is expected to be highly active on the global residential property landscape, with the first order of business to be an expansion of its coverage in the United Kingdom, Europe and AsiaPacific.
The need to have international representation in the major residential markets of the world is of growing importance and is something our clients are increasingly demanding," Mr Brasier said.
"Everything we do together will enhance the experience of our clients, provide them with a broader knowledge base and access to many more markets."
"One of the significant benefits of the alliance is the sharing of best practice between the two groups," Mr Brasier said.
Both organisations have various strengths in technology, property research, marketing and training that they can share with one another."
United Real Estate Group's CEO Dan Duffy shared the enthusiasm of his Australian counterpart, determining that after three years of strengthening ties between the two companies, the time was right to pool their talent and resources.
"We decided the time was right to formalise our partnership and agree on a strategy that will grow the international component over the next few years."
Both groups have made a significant financial commitment and will share resources to grow the international business and attract suitable partners in key growth locations.
"Both companies are second generation businesses with combined real estate experience of more than 115 years," Mr Brasier said.
"Building an extensive international network will add a new dimension to both United and PRD offices. There are very few prominent international residential groups and we aim to be the dominant international conglomerate within five years."
The United PRD International Group will also prove beneficial to PRD's commercial agency parent Colliers International.
"This alliance will also provide Colliers International with unprecedented access to a major residential network in the Americas," Mr Brasier said.
"This firm association bodes well for international client referrals."