PRD Port Stephens announced as a top finalist in REB Awards 2019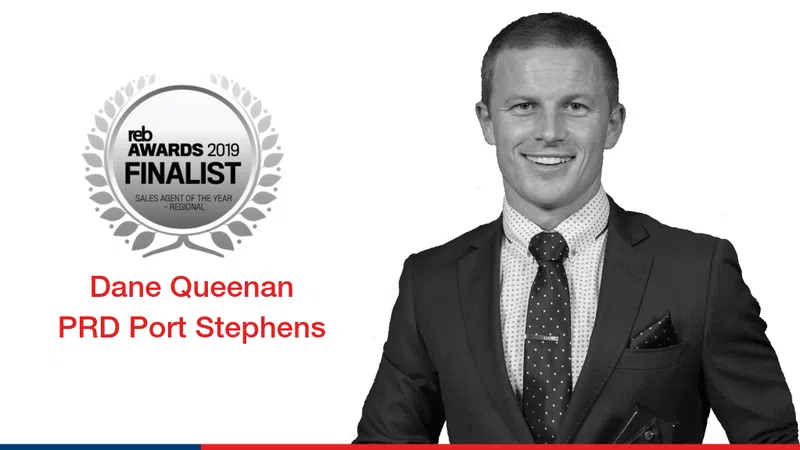 PRD Port Stephens, Principal, Dane Queenan's consistent 'Sell Smarter' approach and client focus saw him ranking again for the 4th consecutive year in the prestigious REB 2019 Regional Sales Agent of the Year award. Now in its 7th year, the REB Awards recognise the achievements of the industry's leading agents and networks.
"Congratulations to Dane Queenan and his team for being recognised as the best, this is a testament to their steadfast focus, the motivation and energy. PRD is proud to have a network which includes some of the best sales professionals in the industry", Tony Brasier PRD Chairman and Managing Director said. 

The finalist list, which was announced on 18 July, features over 250 high-achieving real estate professionals across 30 categories.
"This year's winners and finalists are creating a benchmark of excellence for their peers and the generations to come," said Phillip Tarrant, executive editor of REB.
"That's an exceptional personal achievement which plays a significant part in shaping the direction of the real estate industry. "

Dane commented "It is humbling to be again recognised in such a competitive category. I am thankful for my amazing team, who always put their clients first."

The winners will be announced at a five-star gala dinner on Thursday, 12 September, at The Star Sydney.

To view the full release and rankings from REB, please click here.