PRD Releases Australia Economic and Property Report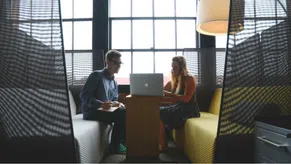 PRD Releases Australia Economic and Property Report, Second Half of 2014 Newstead, Queensland – With interest in the 2014 Australian Federal Budget at the forefront of Australian business owners and the general public, its impact on property in the immediate term is explored in a newly released PRD report, Australia Economic and Property Report, Second Half of 2014.
The 20-page report asks the question, "Budget bursts confidence bubble?" and looks at the multiplier effect from the inflation rate to unemployment levels, and more, across the country. The budget and its surrounding contentious issues for consumers are held as comparisons across varying subjects such as property growth, confidence, labour market, house finance, dwelling market, dwelling prices, rental market and demographics. 
Key points in the report:
Eight capital city aggregate median house prices softened by 0.2%, and effect on metropolitan and regional prices

Extent that exchange rate movements impact foreign investment in the Australian property market

House finance commitments over 12 month period continue to increase, despite a dip of $1 billion between May- June 2014

South Australia and Queensland continue to record the biggest increase in residential construction

Home affordability is plateauing towards a stable rate, mostly propelled by a steady cash rate

"When the budget was introduced in May, it led to a drop in figures during May, June and July, and consumer confidence dropped," said PRD National Research Manager Dr. Diaswati Mardiasmo. "This is evident in the immediate dip in median price, percentage growth in capital cities, and level of house finance commitments. As a response the Reserve Bank of Australia (RBA) has kept interest rates stable, mitigating any other potential dip in confidence. Because of this, confidence then picked back up, followed by other key indicators as reflected in this report."
Each section includes a 2014-2015 forecast section, 'What does this mean for you?' which aims to relate the data to the reader's main concerns.
Specific to property growth, the report notes that while in house average median prices in Australia's metropolitan areas have taken an unexpected dip within the past six months, median prices will continue to grow nationally.
A property clock for each state indicates current property market in capital city, metropolitan area, and regional areas. Median price and percentage growth is also provided; making the report unique in its holistic approach.
"This report provides property players the ability to review the property market at different parts of the state. After all, the property market in a capital city would differ to that of a regional area," said Dr. Mardiasmo.
"The report reveals an initial, negative impact on the property market following the release of the Budget in May," said PRD Chairman and Managing Director Tony Brasier. "However, this has since reversed and even though the market demand has eased slightly, it in no way suggests there is a property bubble about to burst. We will continue to see strong demand in the larger city markets until the interest rates increase significantly."