PRD Property Frenzy - 1 Day Property Showcase - Join the Frenzy!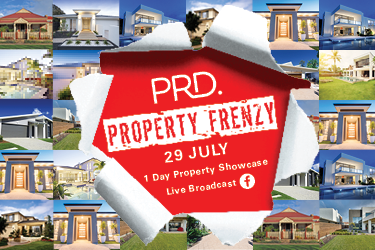 Join the Frenzy to SELL your home
The LIVE National Facebook Broadcast is taking place on 29 July and will showcase properties from 5 regions across Australia - Sydney Metro, North New South Wales, South New South Wales, Queensland, and Victoria & Tasmania.

Your property could be featured during the LIVE National Facebook Broadcast! What a great advertising opportunity to allow more people to see your property.
Join the Frenzy to FIND your new home
 Register for the PRD Property Frenzy and be the first to be notified when a new property matching your criteria comes on the market.
 Click here to join the PRD Property Frenzy Facebook Event you are interested in to be notified when the broadcast goes live.
Get all the details here!