Real Estate to shine says PRDs Managing Director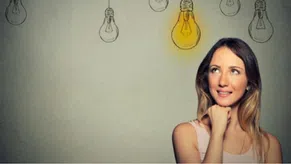 PRD's Annual Awards Gala Dinner began with a burst of fireworks, and that is exactly what PRD Managing Director Tony Brasier has predicted for the Australian property market for the remainder of 2014.
Whilst the fireworks display at Sanctuary Cove on April 12 was spectacular, it faded and disappeared into the night sky, an image not likely to be replicated in the nation's burgeoning real estate industry.
Mr Brasier is anticipating a more sustained sparkle from Australia's real estate market, with favourable conditions prompting surges in interest across many metropolitan and regional centres.
Addressing more than 220 PRD franchise representatives at the gala evening, Mr Brasier spoke enthusiastically about the opportunities the upcoming phase in the property cycle may provide for buyers, sellers and investors.
"The residential market has come a long way in the past 12 months with most markets anywhere from warm to hot. This gives every office the ideal opportunity to capitalise on the stronger market conditions and each individual to enhance their performance," he said. "We don't mind how many performance awards we hand out each year if it means each PRD business and their people continue to thrive."
PRD maintains a solid presence in the marketplace, especially on the east coast of Australia, with several new offices added to the network and more prospects on the way. In 2014 PRD has fortified its research capabilities and invested in new technologies to keep its franchise members at the forefront of industry developments. "PRD has always had a market leading reputation for its research. We have strengthened our research capabilities with Dr Diaswati Mardiasmo leading a growing team of analysts and producing some leading edge property research," he said.
Mr Brasier welcomed the unity between franchises on display at the annual awards, saying it was pivotal that members of the network felt like part of the family.
"It has been a pleasure to come together as one and acknowledge the achievements of our franchises formally," he said.
"Recognising the individual and team performances of our leading offices generates significant energy for our brand and provides the momentum we need to extend our reach further into the marketplace."
Published on April 14, 2014