Sales spike as investors target Waverley units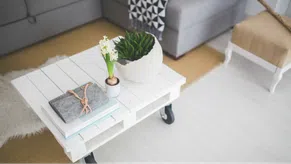 The Waverley LGA in Sydney's eastern suburbs has shown a sharp increase in unit sales over the past year, according to figures released in PRD's latest Property Watch report.
The report claims the number of unit sales transactions have jumped by 16 per cent since August 2012, with investors competing over limited stock and often driving auction bidding to record prices.
PRD Research Analyst Oded Reuveni-Etzioni attributed the wave of interest to an influx of investors and downsizers looking to establish themselves in the trendy Bondi Beach and Bondi Junction precincts.
"There are a number of residential developments concentrated in the Bondi area," Mr Reuveni-Etzioni said.
"Investors are buying stock off-the-plan, while downsizers are using the proceeds from the sale of their family homes to secure apartments close to the transportation and shopping hub of Bondi Junction."
The median price of a unit in the Waverley municipality has risen steadily since the start of the year, climbing 4.8 per cent in the first eight months to $690,000.
"Units in the $600,000 to $699,999 price bracket accounted for more than a quarter of recent sales transactions," Mr Reuveni-Etzioni said.
"There's also been an increase in activity at the top end of town, with growth in the number of sales transactions over $1,000,000. In fact, we recently saw two unit in the Swiss Grand Hotel redevelopment sold off-the-plan for a whopping $21,000,000 earlier in the year, which is a record for unit price in Sydney."
PRD Bondi Junction Licensee Aleksander Elic said he expected further increases in inquiry for the remainder of 2013 and beyond as new unit construction and high-rise development to fuel buyer interest.
"The overall spike in enquiry has seen a strong turnover of established apartments, especially two bedroom home units," Mr Elic said.
"We won't see the market slowing down as the amount of properties available does not cater for demand and with interest rates on hold for another consecutive month, buyers are lining up to secure any form of housing whether it be to occupy or invest."
Published on November 11, 2013