Social Media Marketing Blitz Targeting Real Estate Investors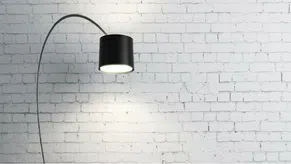 By Tony Brasier, Managing Director PRD
"Learn how to buy 10 properties in 10 years. All you need to know. Download our FREE eBook". "Are you investing in property without proper education? Free course. Register now." "How to acquire a multi-million dollar property investment portfolio and financial freedom!"
Have you noticed the influx of marketing initiatives being employed on social media lately? The above are taglines used by various companies; peppering my Facebook newsfeed with property related 'products' on a daily basis.
My interest was piqued, so I engaged PRD's research team and they analysed 135 advertised posts over a three week timeframe exclusively on Facebook, suggesting an average of six to seven property investment advertisements per day.
Each advertised post was actively "liked" and commented on, with an average of 56 likes and 32 comments. The same advertised post repeated the next day (sometimes even later on that day), generated an equal number of responses from Facebook members. Largely, the responses to these advertisements were positive.
Remember, this is just one social media platform – we have not explored other advertisements on Google+, Pinterest, Instagram, or Twitter.
What we are seeing is targeted investment opportunity advertisements popping up like mushrooms right across the social media landscape, as more and more Australians turn to real estate as a means of navigating challenging economic times.
The idea of escaping the rat-race to work for oneself holds great appeal, especially amongst the younger generation that is eager to build rapid wealth through invention and entrepreneurial activity.
In Australia alone there are over 12 million users of Facebook, with eight new people coming online a minute and it is predicted that by 2016 the internet economy will be worth $4.2 trillion. A study in late 2013 by Pew Research Center discovered that of all internet users surveyed, 71% are connected to Facebook and check their accounts daily. Broken down further to those age groups primarily concerned with real estate investment, job security and income generation, 84% of survey respondents between 18 and 29 used Facebook, while 79% of those in the 30 to 49 year bracket also tapped in to Mark Zuckerburg's social network.
Is it any wonder that we see so many real estate advertisements on this platform? Real estate investment companies are capitalising on this expanding market sector through education nights, wealth building seminars, free e-books or trials of new software. It appears that everybody is spruiking their pathway to success online, and social media is becoming the number one stream to a broad demographic of real estate investors, hungry for opportunity and information.
So how do you sort out what is legitimate, helpful data; and what is just spin from unproven marketers looking to make a quick buck off an industry that is running hot?
Firstly, do your own due diligence. Do some background checks on the companies and what they are offering. Are they well known in the industry? Do they have a proven record of success and is it evidenced in the information they provide?
Don't commit if you are not comfortable. As is often the case, if it sounds too good to be true, it usually is. There is a long line of people who lost money on schemes that appeared to provide generous returns. Many of these online advertisements are driven by sales companies that are hungry for your business. Take advantage of free trials and offers; experience what the company has to offer and how they service their clients with information and ongoing support.
Seek professional advice. If you are unsure about the legitimacy of an investment company or have some concerns about their operations, seek professional advice. It may cost you a little in the first instance but save you in the long term. There are a number of reputable industry professionals that have proud histories of success in the space you are playing in and state and national real estate bodies to give you a hand.
Published on April 14, 2014