Stock shifting in Lake Macquarie North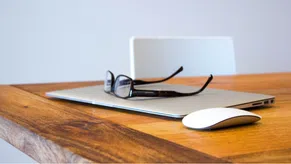 The residential real estate market in the northern suburbs of Lake Macquarie is heating up, according to the latest Property Watch report from PRD's Research Department.
Data from the last 12 months has revealed that the gap between vendor's expectations and market demand has narrowed, resulting in increased auction activity and a reduction in days on market figures.
Analysis across the northern suburbs of Eleebana, Lakelands, Speers Point and Warners Bay showed that half of all listings in the last year were advertised for 30 days or less.
Speers point recorded the fastest selling period, with 65 per cent of stock sold within a month.
PRD Research Analyst Oded Reuveni-Etzioni said that despite the short selling period and increased demand for both house and unit stock in the region, there was yet to be a significant impact on price.
"The high level of competition over limited stock is resulting in a steady turnover of properties, with sales transactions fractionally higher than that of the corresponding period last year," he said.
"Young families and upsizers are driving growth in the Lake Macquarie area as they pursue access to greater lifestyle options and home security. However, many would-be vendors are maintaining a patient approach, hoping to capitalise on anticipated price rises in 2014."
PRD Lake Macquarie Director Jeff Sansom agreed that the region was likely to see prices pick up across all dwelling types in the New Year.
"The scenario of supply not meeting demand is likely to continue into 2014 with strong sales and market activity predicted," he said.
"Quite frankly, this is one of the best real estate markets we've experienced for some years."
Published on December 05, 2013