Stock snapped up as Port Macquarie property market improves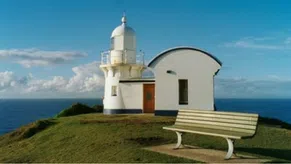 Well priced housing in the Port Macquarie area is spending as little as 10 days on the market
as buyers look to capitalise on favourable conditions, according to a recent report from
PRD's research arm.
Figures showed that much of the stock that had been stagnant on the market has been
absorbed as the 2013 property upswing begins to take full effect.
Interstate buyers have seen Port Macquarie as a desirable location to reside, while in
another sign of market strength, many locals have enquired about opportunities to upgrade
or downsize their current dwelling in the area.
PRD Research Analyst Oded Reuveni-Etzioni said that the turnover of stock and
current price stability was a promising sign for the future of the Port Macquarie property
market.
"The latest figures are very encouraging," he said.
"More than one quarter of houses and units advertised for sale in September were on the
market for less than 30 days, and the current stability in price has enabled sellers exiting the
market the luxury of time to secure a new home."
Median prices for houses in Port Macquarie have crept up just 1.3 per cent in the 12 month
period to June 2013, while the median price for a unit actually softened.
"The median price of $400,000 for a house and $262,000 for a unit in Port Macquarie has
prompted residents who've been out of the market for the past four years to actively seek
new buying opportunities," Mr Reuveni-Etzioni said.
PRD Port Macquarie Principal Tony Dekker said that with 48 per cent of houses
in the region priced below the median of $400,000, he expected the stream of enquires to
continue for the remainder of 2013 and beyond.
"Up until August it had been a really tough year in Port Macquarie, but we are now seeing a
rise in enquiries as conditions improve," Mr Dekker said.
"There is limited stock available and strong demand in the market. Vendors are becoming
more confident that when they bring their property up for sale they can achieve a desirable
result."
Published on October 11, 2013