Sydney Hotspots June - December 2014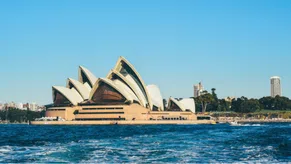 The following Sydney hotspot report analyses and assess regions of Sydney to highlight suburbs with the potential for above average growth in the second half of 2014.
To assist in determining property growth three key indicators have been assessed. Firstly population growth, which generally assumed to impact supply and demand of property therefore effecting price growth. With an increase in population comes demand for more amenities therefore infrastructure and investment indicators must also be analysed. Finally employment opportunities which includes proximity to employment hubs or potential jobs growth will be considered. These key indicators are then compared with current dwelling values to determine if properties are under or over priced.
Sydney has led the nation's residential property market recovery. The Greater Sydney area has generally recorded unprecedented annual growth in median prices as well as increased market activity.
The majority of Sydney suburbs recorded strong growth in both houses and units throughout the annual period to March 2014.
Over this period PRD Research noticed an increase in second and third homebuyers taking advantage of low interest rates and increased equity in their home. This has resulted in higher growth particularly for single family dwellings.
Topping the PRD LGA performer list were Burwood (Houses) and Manly (units), increasing by 25 per cent and 16 per cent respectively. Interestingly all five LGA's that recorded the highest house growth are located within the inner to middle west of Sydney. This is due to buyers being priced out of inner city markets and noticing the value for money the western suburbs offer.
Moving into the second half of 2014 there is mixed opinions on the direction of the Sydney property market. Exponential growth over the past 12 months will, predictably, result in unaffordability peaking for many Sydney buyers.
Despite this, key indicators suggest good growth particularly for buyers over the long term. Indicators such as supply, population growth and significant infrastructure investment all provide positive signals for the Sydney market.