Twelve New Recruits Graduate from Sell Smarter Rookie Training Course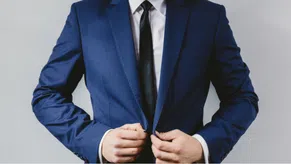 Four-day course equips professionals for real world Newstead, QLD (29 September 2014) – Although their backgrounds were diverse, the 12 participants of the PRD Sell Smarter Rookie Training Course all shared the same dream: to be successful in property sales.
From 16-19 September the group gathered at the PRD corporate headquarters in Newstead, Queensland, to learn the key techniques to success from PRD Franchise Director Todd Hadley and PRD Business Consultant Jane Whelan.
From negotiation to prospecting and cold calling, the four-day intensive training was hands-on for the new recruits, some with previous sales experience.
"There is a specific process of sales, for putting it all together," said Don Bryant of PRD Hervey Bay.
"I learned so much. Even though I've worked as a car salesman and the principles of negotiation are similar, there are lots of little things in real estate that are different." Ilona Barry of PRD Burleigh Heads agreed. She explained that her past businesses have centred around sales, but finding new contacts has always been the most daunting.
"My #1 goal this week was to learn how to prospect," she said. "The course was a massive learning experience. I now have a plan in place now for my business and I'm ready to go." They were thrown into the fire on day one and asked to cold call from their prospective client list. While daunting, Barry said that it was invaluable. "I used the methods we learned and had a successful call," she said.
For Cindy Lane of PRD Sippy Downs, who is a former flight attendant, the Sell Smarter training was just the practical experience she needed to gain confidence and begin the next phase of her professional life. "I haven't started selling yet as I just passed real estate course 6 weeks ago," she said. "I've just squeezed 12 months of learning into four days."
Armed with knowledge, contacts and a large helping of can-do attitude, the 12 rookies have gone back to their respective offices across New South Wales, Queensland and Tasmania to Sell Smarter. "It's a fantastic group, our rookies," said Bryant. "I'd like to stay in touch with everyone as my network. We're all from different areas and can be a good support group moving forward."
The 12 participants included:
Queensland
Braiden Smith,PRD Burleigh Heads
Ilona Barry, PRD Burleigh Heads
Phil Hoy, PRD Burleigh Heads
Don Bryant, PRD Hervey Bay
Stacey MacDonald, PRD Bundaberg
John Fischer, PRD Burleigh Heads
Cindy Lane, PRD Sippy Downs
Cassandra Mahoney, PRD Tannum Sands
Tasmania
Anna Jessup, PRD Hobart
Jodi Hansson, PRD Hobart
New South Wales
David Schmarr, PRD Port Stephens
Cliff McGrath, PRD Dapto