Vibrant Tumut market on the rise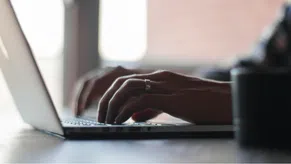 The regional New South Wales township of Tumut is shaping as a point of interest for home buyers and the local community has welcomed a hike in recent activity.
From October 2013, Tumut has witnessed a strong rebound in residential housing, with the median house price climbing by 11.1 per cent and the number of transactions increasing by more than 25 per cent.
The release of land developments, combined with grants for new construction had put pressure on existing dwellings, however the market has since recovered well.
PRD research analyst Jake Beazley said that with a resurgent local economy and within two hours proximity from the nation's capital Canberra, Tumut offered a number of employment and lifestyle options to savvy buyers looking for a move to the country.
"The emerging downward trend in the Australian dollar is relieving some of the competitive pressure in the manufacturing sector and primary industries," Mr Beazley said.
"People are drawn to the region for employment opportunities, then electing to make a permanent move to Tumut when they see the affordable housing, community services available and recreational benefits to living in the township."
Mr Beazley highlighted the nearby ski fields in winter, schools, healthcare and higher education facilities in the region, Blowering Dam, Tumut River and Festivals around the Shire as examples of Tumut's attractive qualities.
PRD Tumut Principal Lorraine Wysman said her office had entertained a sharp increase in buyer enquiries, with the median sales price for the area rising significantly to $250,000.
"There appears to be a growing confidence in the Real Estate market which all goes well for an exciting year in both Property Management and Sales across the Shire."
Published on January 13, 2014