Why Queensland Property Is About To Run Hot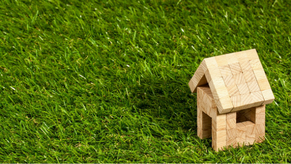 By Tony Brasier, Managing Director PRD

The south east Queensland property market has all the characteristics of a market in the process of strengthening significantly and may prove to have the strongest national growth of all the major regions in 2014.
Since the middle of 2013 we have seen the Sydney market bloom, and more recently, Melbourne property prices are beginning to climb steeply. The increase in price in the southern States has temporarily forced many investors out, effectively reducing the number of buyers who are willing to compete, can afford the price levels and cope with the reduction in choice in those markets.
Investors are casting their eyes further north into South East Queensland where prices have been depressed for five years and choice remains abundant.
Agents in Queensland are reporting falling stock levels and slowly increasing prices due to the increased numbers of buyers heading north.
Queensland's sustained population growth will also have a renewed impact on the market going forward, with almost 90,000 additional residents moving into the State in the past 12 months.
The median prices in the various markets confirm the current appeal of the south east Queensland market. Throw into the mix a rental vacancy rate of less than three per cent and an expanding population and you can understand why the region is shaping as an attractive option for investors.
In addition to the relativity of prices, the increasing number of mainland Chinese tourists having a portion of their holidays between the Gold and Sunshine Coasts means it is inevitable that investor interest from that source will only increase over the next two to three years.
The average Chinese investor is typically looking to purchase up to $600,000. The continuing climbing prices in Sydney and Melbourne should encourage these investors to focus on south east Queensland where they can achieve greater value for money and at the same time, capitalise on the lifestyle options the region has to offer.
It is interesting to note that Canada has just announced the end to their Investor Immigration Program which attracted 130,000 new residents and investors to Canada over the past 10 years.
Under this program Chinese nationals with a net worth of $CAD1.6m and were willing to loan the Government $800,000 so they could purchase property and gain residency status in Canada. This having just come to an end could likely mean much more attention paid to Australia including increased property investment on the eastern seaboard.
So let's recap, why is South East Queensland likely to boom over the next 2 years? A combination of readily available, well-priced land housing and apartments, mixed with increasing demand and steady population growth sets a strong platform for investment.
Low vacancy rates means investors can achieve great rental yields, and with markets in the southern states somewhat stifled by price and availability of stock, there is an influx of investors from Victoria and New South Wales looking for choice and better returns.
Finally, Chinese investors are zeroing in on Queensland as not only a tourist destination, but a location offering much as a place to live, work and invest. Internationally, south east Queensland is being heavily promoted and interest is peaking thanks to targeted campaigns to lobby Chinese investment in the region.
So Queenslanders get ready, because those hot summer temperatures are set to be replaced by an even hotter property market.
Published on April 14, 2014