Past Projects
View the latest projects from across our experienced network of Project Marketing experts.
---
Skygarden
An apartment should offer a lifestyle choice, but why be limited to your four walls? How nice would it be to escape the daily grind in a landscaped environment that offers privacy and views? The architects, Architecture Design Studio, had those ideals in mind when they created Penrith's newest landmark. Living at Sky Garden means you get to escape to a rooftop paradise whenever you need to. Designed with a communal barbecue area, private chill out zones, strategic privacy screening planter boxes and shade creating pergolas. All of this positioned exclusively on the rooftop of a building with views across to the stunning Blue Mountains. Whether you're looking for drinks, dinner, shopping or entertainment you'll find it all within walking distance of Sky Garden Apartments. Travelling further afield is equally convenient, reach Penrith or Kingswood Station on foot or the M4 motorway in minutes. From there the Sydney CBD is only 50 minutes away. With the new Western Sydney Airport within a 25 minute drive, the rest of the world will also soon be within easy reach. 

Stunning communal rooftop terrace with Blue Mountain views

High growth suburb close to expanding hospital and university employment hubs

Variety of floorplans includes 1, 2 & 3 bedroom layouts

Affordable 1 bedroom units perfect for first home buyers

Competitive rental returns and low vacancy rates make Penrith popular for investors

Garden apartments ideal for downsizing without losing outdoor space

Pet friendly

Split level layouts available

Walking distance to Penrith CBD shops, dining, entertainment & transport

23 minutes to Parramatta by train, 50 minutes to Central

Visit the 
website
 for more information.
---
Ocean Zephyr Estate, Dunbogan
Welcome to Dunbogan's latest exciting land release, "Ocean Zephyr". Situated on Scarborough Way, the first stage comprises 24 lots initially, with 19 of those still available for sale. "Zephyr" is defined as a soft gentle breeze, and these level, easy to build on lots will enjoy the cooling ocean breezes throughout the summer once you've built your dream home. Just 750m from the front of the estate to the pristine sands of Dunbogan Beach, and less than 2.0km to the nearest boat ramp, most lots enjoy pleasant mountain views of North Brother mountain making this one of the most desirable locations on the Mid North Coast to build. Situated, in Dunbogan, just 30 minutes South of Port Macquarie. Lots range from 456sqm - 654sqm and prices start from just $252,500 up to $305,000. House and Land packages are available through the estates preferred builder, Adenbrook Homes from just $518,847. Ocean Zephyr - The Best of Coastal Living / A Place to Call Home...

Visit the website for more information.
---
First Fleet Estate, Dunbogan
Land by the beach is getting more and more difficult to come by and this is as close as you're ever going to get for vacant land on the Mid North Coast. Situated in Dunbogan, just 30 minutes South of Port Macquarie this pocket of paradise is pristine and perfectly peaceful and quiet. The golden sands of ht eun touched Dunbogan beach provide ample opportunities for fishing, walking, swimming, surfing or just lazing about in the sun. Less than 5 minutes drive to the town of Laurieton and all of your necessary amenities. This is the final development of the original First Fleet estate and will see 85 new lots released with the first stage consisting of 13 new lots and currently being offered for sale. Land is registered and ready to go with all services available. Land sizes between 557sqm – 790sqm available and priced between $280,000 and $325,000.
Website: https://firstfleetestate.com.au/
https://firstfleetestate.com.au/
---

The Cosmopolitan, Cotton Tree Sunshine Coast
The Cosmopolitan Cotton Tree delivers a unique, inspired and integrated residential development and an exquisite coastal lifestyle opportunity. Inspired by the shifting sands and waves of this beautiful coastal region. The 142 prestige apartment project breathes additional life into its vibrant locality and transforms how you think about luxury. The best qualities of intelligent architecture have been incorporated into the creation of this premier waterfront location with timeless elegance of the design testament to contemporary sophistication mixed with urban character and embraces the spirit of the idyllic coastal lifestyle.
Visit the website for more information.
---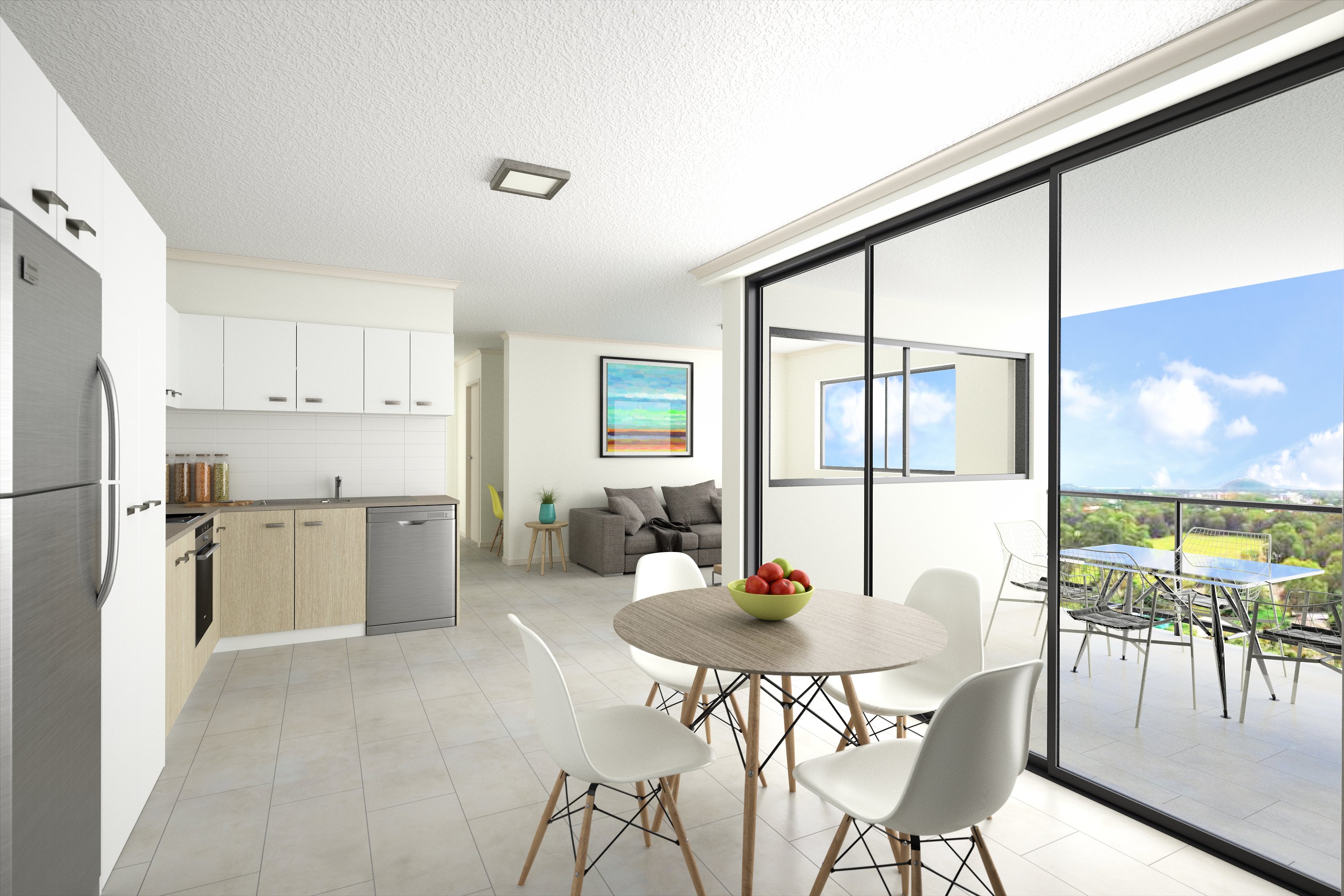 Plaza Central Apartments, Maroochydore Sunshine Coast
Live right in the heart of the booming Maroochydore Urban Precinct, a stroll to beaches, cafes and entertainment with views up the northern coastline sound? Every amenity is at your doorstep, 1000's of jobs only a 5 minute walk away with prosperous growth opportunities evident for the Plaza Central Apartments owner. From $299,000 for spacious North Facing executive 1 bedroom apartments and from $322,000 for 2 bedroom apartments Plaza Central represents outstanding value for money in THE best location on The Sunshine Coast. 

Visit the website for more information.
---


Star Kelly 21, North Kellyville
Sitting atop a naturally cascading topography, Star Kelly 21 is one of the tallest buildings in North Kellyville. With 52 luxurious, grand apartments distributed across 5 storeys, Star Kelly 21 offers an incomparable bird's eye view of Kellyville and overlooks the Blue Mountains in the distance, so that you may enjoy the breathtaking beauty of the mountains and the valleys.
Visit the website for more information.

---


One Airlie, Whitsundays
One Airlie presents a collection of 12 exclusive Whitsundays beachfront land offerings. Absolute ocean frontage, the reef at your fingertips and convenient mainland access enables a life without limitation. With site boundaries determined by the high tide mark, there's literally nothing between you and the wonders of the Coral Sea.
Visit the website for more information.
---


Funnel Bay, Whitsundays
Funnel Bay is a 55 acre waterfront development surrounded by pristine National Park and the Great Barrier Reef Marine Park. Just a single step through your front gate lands you on a secluded beach in the world famous Whitsundays. Funnel Bay's 14 beachfront sites are ready for you to build your dream home. 
Visit the website for more information.
---


Verve Residences, Newcastle
Experience city living in the tallest, most luxurious residences ever to grace Newcastle's skies. Two elegant towers soar upwards, capturing spectacular views over the harbour, ocean, city and parklands. Created by acclaimed architects Hill Thalis and CKDS, each floor contains a maximum of six apartments, all featuring generous open-plan living spaces with abundant natural light. 
---


Velare, Newcastle
Velare is a collection of boutique townhouses located in the leafy suburb of Elermore Vale, just 13km west of Newcastle CBD. Designed by architecture studio Tonic Design, and developed by Treelight Development Group, Velare offers 28 townhouses with either 2 or 3 bedroom designs, each with considered potential for investors and owner-occupiers alike.
---