$63.5M Shute Harbour Marine Terminal Re-Opened Last Month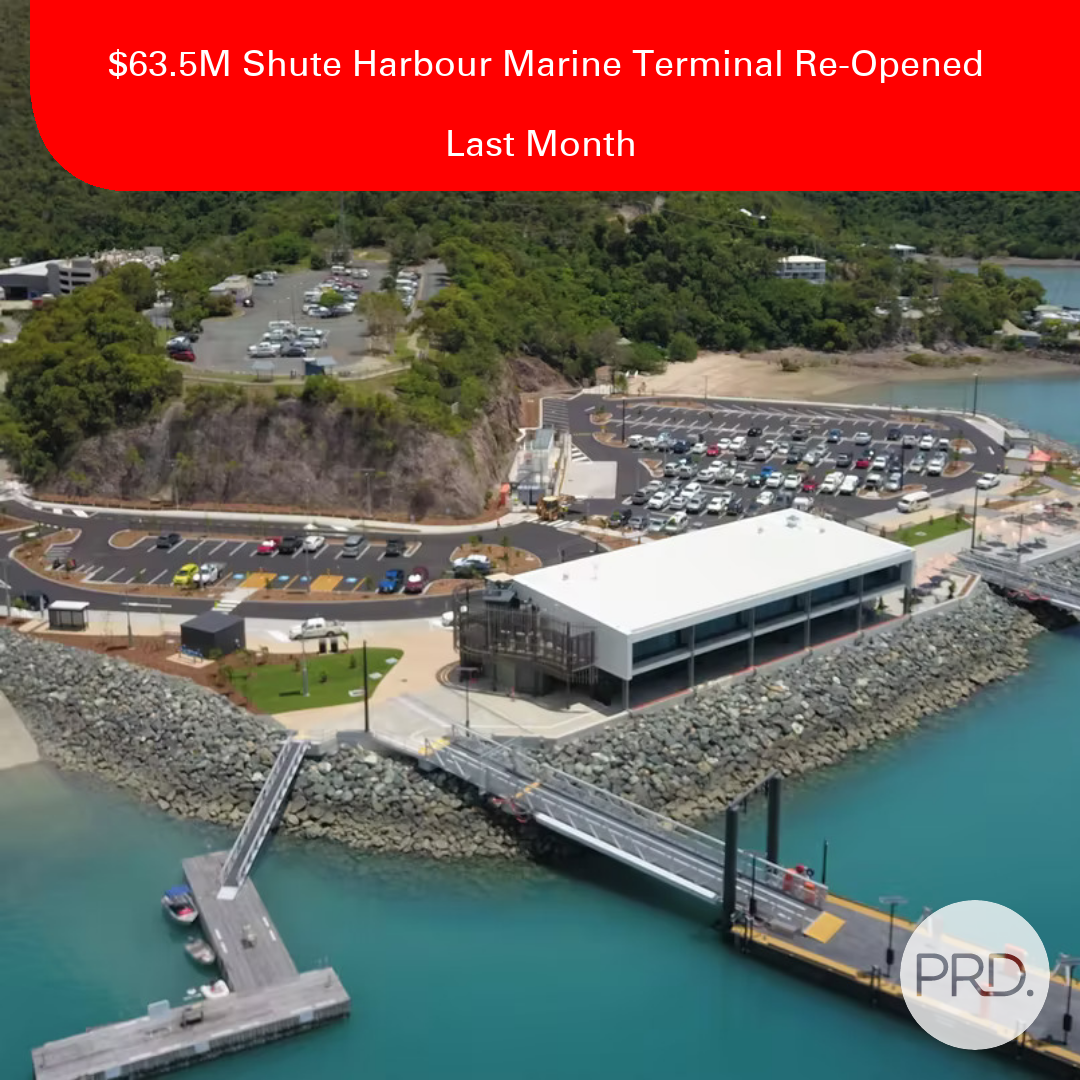 Queensland's tourism industry received a significant boost last December 2021 by having an official opening of Whitsunday Regional Council's rebuilt Shute Harbour Marine Terminal, 

According to Whitsunday Regional Council mayor Andrew Willcox, this facility is set to reinvigorate the Whitsundays as a world-class destination. 

The Shute Harbour Marine Terminal contains three-finger pontoons and a range of berthing options, terminal ticketing and baggage claim area, fuel facility, restaurant, retail space, carpark, and recreational fishing jetty.

The source of funds was reached through the help of joint funding from the Australian and Queensland Governments under the NDRRA for eligible works. At the same time, Whitsunday Regional Council supplied and sourced additional financing.

"The Shute Harbour Marine Terminal offers new resilient infrastructure, stunning sea views and state-of-the-art commercial facilities for our marine tourism industry," Cr Willcox said."With a rebuilt seawall, terminal, carpark, and pontoons, Shute Harbour Marine Terminal is now a world-class commercial facility, and it's fantastic to see it open and ready for business.
"This has been quite the journey and I would like to thank the Whitsunday community for their patience as this project has unfolded over the past four years and I would also like to thank the Australian and Queensland Governments for their continued support."

For more information regarding this project, check out the Whitsunday Regional Council's website