Wow - where to start?
There is an island experience for everyone - from a secluded area where you are unlikely to see another person for a week to the 6-star luxury experience at Qualia on Hamilton Island. Eight islands are inhabited and on these there are ten island resorts. Their websites are listed below - this is the easiest way for you to obtain information.  
We could fill ten of these magazines just on the island resorts alone!  Make sure you go to Blue Pearl Bay - it boasts some of the best diving and snorkelling in the Whitsundays.  
There are also a number of walks on the island, including one to Blue Pearl Bay. Also, consider a trip to Bali Hai - an amazing sand spit island, which particularly for viewing a spectacular sunset, is a must. 
Hayman Island - www.hayman.com.au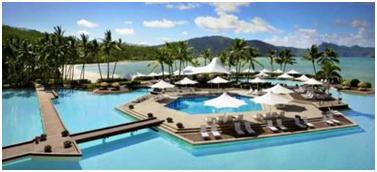 Hayman is surrounded by quality coral so snorkel, snorkel, and snorkel. This island resort is consistently recognised as one of the top island resorts in the world - usually in the top four. 

Hook Island Resort - www.hookislandresort.com

The island resort is approximately 14 acres on an island that includes thousands of acres of National Park. Again, the island has quality coral everywhere. In fact, the next bay to the north is the start of amazing snorkelling, which really runs around the island to Stonehaven Bay (about 25 km away). Jump in anywhere on this coastal strip to see amazing coral. 

South Molle Island Resort - www.southmolleisland.com.au 
This is a north-facing bay so usually totally calm for ten months of the year and very beautiful. Growing up, we spent most of our island time at South Molle and I believe it has kept its character today. The island has a great central 25m pool and a nice nine-hole golf course.
Daydream Island Resort - www.daydreamisland.com 

This is the area's closest island and known for its spa and relaxation centres. It also has a really cool outdoor movie theatre. 

Palm Bay
This is a beautiful, quality piece of Whitsunday paradise with a self-catered resort. There are 21 privately owned bungalows to hire, mostly on the waterfront, 15 privately owned blocks of land, and a beautiful pool and licensed bar.

Hamilton Island   -www.hamiltonisland.com.au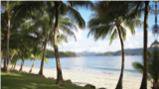 The website is comprehensive, so visit it and see the activities. When you arrive, go to the main resort area and get a copy of the weekly activities guide - it is full of great daily activities occurring almost every hour, the majority of which are complimentary. Make sure that on at least one day, go to enjoy a cocktail at sunset at One Tree Hill; it will be in the guide and is not to be missed. Personally, I think you must walk to Passage Point - simply look up, it's the highest point on the island and the views are amazing. It is a couple of hours' hard walk in total, but stopping at the top will make the journey worthwhile. Call in to the gymnasium - they are a great bunch of guys and girls and will tell you all about the outdoor activities, including the extensive walks on the island.  

They also do really cool stuff like social tennis, social running and a buggy rally - they are good people. If you have children (or to satisfy that little child on the inside) go to the main resort building and take a ride in one of the elevators - the glass elevator enables you to see the entire passage on the way up and down and is certainly a view not to be missed. Opposite the gym, there is a great tropical pool with a waterfall, which my kids love. It is great as there is a nice bar at the pool, and the beach is right there. The main resort pool is one of the largest in the southern hemisphere and has a really cool wet bar in the middle. The Island was developed in the early 80s by Keith Williams (who developed Sea World on the Gold Coast and later Port Hinchinbrook at Cardwell). One of the earliest buyers was George Harrison of the Beatles, with a spectacular five acre home site. In the harbour you can hire a tinny and explore by yourself. An absolute must is a visit to Henning Island, described below. 
Club Med Lindeman Island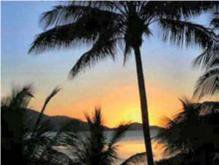 Unfortunately this lovely resort has been closed but it has recently sold for $12 million and we would expect it to reopen in 2018.  In addition to these, there are only three other islands with any type of residential improvements. In total, we boast 74 islands, so that leaves an awful lot of islands that remain with National Park status for your quiet exploration. The other three are Titan Island, a small island of approximately one acre located between Hamilton Island and Dent Island, which is improved by a single home that almost occupies the entire island. Dent Island boasts the Hamilton Island Golf Course, which is truly spectacular, located on the eastern side of the island. Even if you're not a golfer, take time to visit and have a drink at the club house - it is amazing, you won't be disappointed!  A transfer leaves Hamilton Island hourly. Last, but not least, is Farrier Island - again a small island which is located at the southern end of the Whitsundays, so it is geographically isolated but truly magnificent. Farrier has a large, privately owned home and seven units on a company share arrangement