The Whitsundays has a lot to offer and adding these must see places that locals love to show off will keep you wanting more:
If you like to explore, take a drive north out to Dingo Beach, Hydeaway Bay & Cape Gloucester.
Dingo Beach:
Dingo Beach is very scenic at high tide, however, also comes alive at low tide.  The sand goes for a long way when the tide recedes and hours can be spent by any age group, particularly kids, walking in the low tide areas. Dingo Beach Pub has a relaxed atmosphere and seriously good food!  
Hydeaway Bay:
The next bay to the north is Hydeaway Bay. It is a similar beach but more of a residential suburb, although there is the Hydeaway Bay caravan park and store. Driving along you will see the most stunning views looking over the ocean and coral fringes.
Cape Gloucester:
Cape Gloucester is worth the trip! It has a beautiful beach and a great bar and restaurant to relax in and listen to live music every weekend. There are also several rooms/cabins you can stay in. Cape Gloucester has a nice pool and deck, which visitors can use. Take a walk along these beaches – this is what we think is paradise. https://www.capegresort.com.au/
Another drive back out of Airlie, heading towards Proserpine is Conway Beach and home to Cedar Creek Falls.
Conway Beach:
Conway Beach is another 10-minute drive, once you are back on the Conway Road and really is a must-do, particularly at low tide. The beach is expansive and magnificent to walk on. Conway Beach is a lovely unchanged and natural part of the world. The very popular BIG 4 Conway Beach Tourist Park Whitsundays & Georges Diner are a great stop and place to have lunch. Open 9am – 3pm every day. It's a favourite with locals. https://www.conwaybeach.com.au/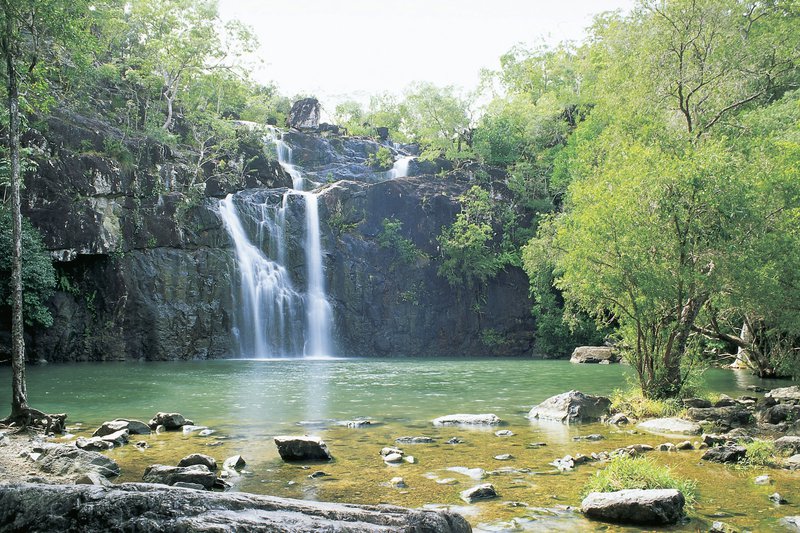 Cedar Creek Falls:
This is well worth a visit, particularly when the falls are flowing, which is likely between December and April, but beautiful at all times of the year. Take plenty of water and some snacks and relax for the day. The falls can be swum in all year around and are generally nice and cool. Please adhere to signs and do not jump off the waterfalls, the depth is very deceiving. Take the walk to the top of the falls and walk further up the creek as there are numerous rock pools and, when flowing, these become natural spas, which are beautiful.
Proserpine:
Just 20mins inland from Airlie Beach, you will find Proserpine. The heart of Country hospitality, you will find an excellent counter lunch at any of the country pubs along the main street, as well as many cafes and shops.
There are kids' playgrounds, The Proserpine Water Park, and Community Pool (free entry) are all great spots to enjoy and cool off during the tropical months. Also be sure to visit the Proserpine Historical Museum and the Whitsunday Gold Coffee Farm, which includes a children's indoor playground, café, gift shop, and farm animals. http://www.whitsundaygold.com/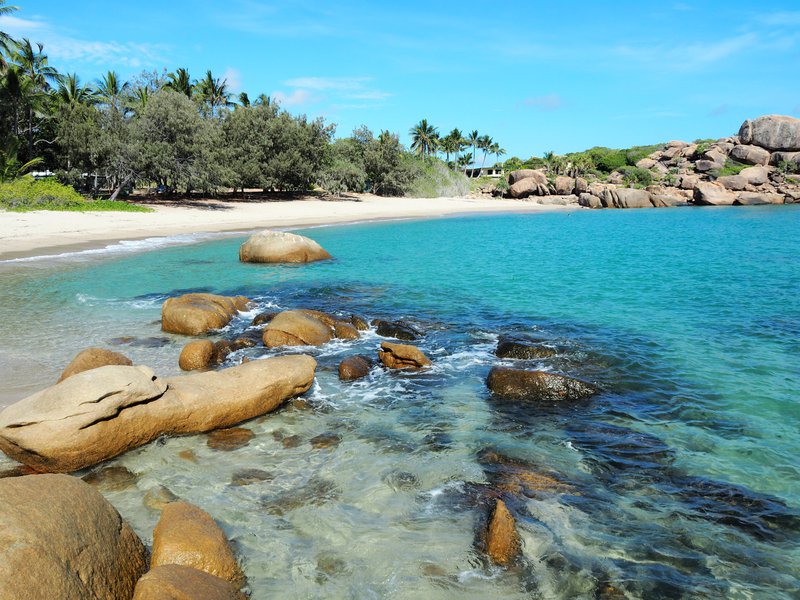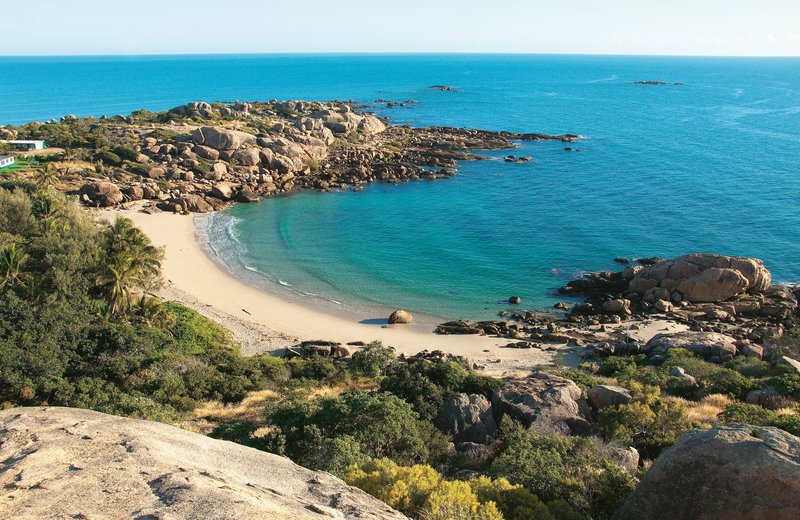 Bowen
Situated at the top of the Whitsundays, Bowen offers visitors a veritable paradise with eight beautiful beaches to enjoy and explore.
The inner reef is just metres from many of Bowen's bays, within minutes of donning your snorkel you can be swimming above a rich environment of corals and fish.
At low tide you can walk towards the North Head Lighthouse and be amazed by the sea life, admiring giant red starfish, feather stars and green sea turtles.
Don't forget to check out The Big Mango – Bowen's two famous Big Mangoes depict the delicious Bowen Mango and are officially the biggest Mangoes in the world!!!!
Coupled with a rich diversity of local produce and seafood, Bowen is the perfect place to unwind with your family. https://www.tourismbowen.com.au/