WHITSUNDAY E-NEWS REAL ESTATE: 4th week of June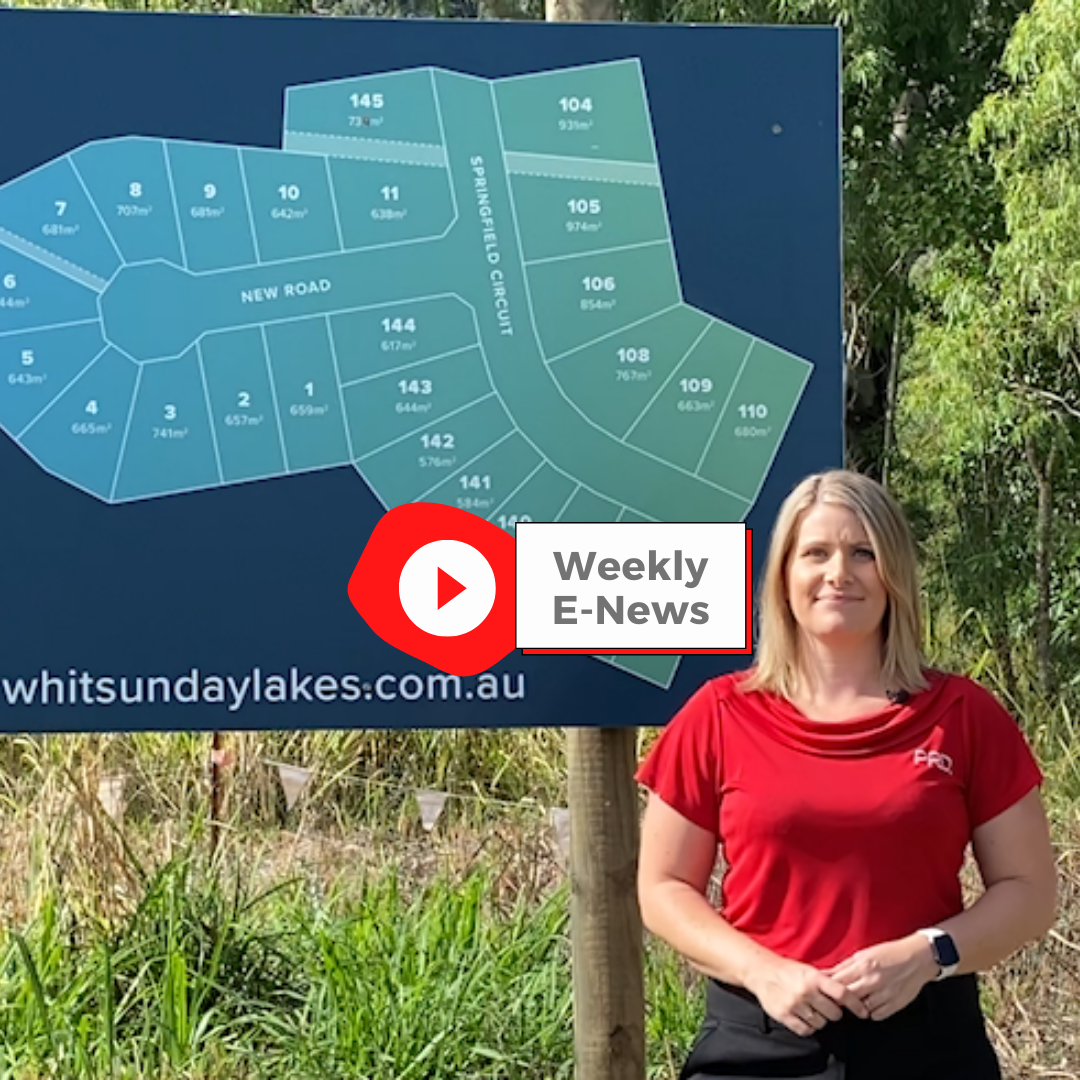 Published on: Jul 6, 2021
https://youtu.be/-UXJitSkans
Hi, I'm Annette Neil from PRD Whitsunday.
I'm down here at the end of the Springfield Circuit in Cannonvale, where we've got the next stage of the Whitsunday lakes development going ahead.
Some wonderful and exciting news this week is that we've got council approval to start works here for the developer.

We're going to see machines rumbling down here within the next couple of weeks to start the initial works, with the blocks going to be able to be settled before Christmas.
The spot down here is beautiful. It's nestled just below the Conway ranges in central Cannonvale. It's a stone's throw from the shopping centre and there are some wonderful blocks in here around 800 square metres in size.
Some blocks have beautiful parkland out the back so you can have a back gate going out to some lovely green space.
11 of these 26 lots have already sold. Families have snapped them up and are planning to build their dream home on them.
These blocks are not going to last long. At the moment on the market, these are good quality buying and priced well.

Get in touch with us today because these are going to be snapped up very quickly.
We can work with local builders to put together a package for you.
Call our team today, and we'll be able to help you get into your new home in no time.